Dolly Parton Was 'Very Worried' When Miley Cyrus Quit 'Hannah Montana'
Though Dolly Parton was proud of her goddaughter Miley Cyrus for forging her own path, she was still worried about her. As Cyrus worked to shed her Disney-era image, Parton wondered if she was taking it too far. She shared the way that some of Cyrus' comments concerned her, as well as her hopes for her goddaughter's future.
Dolly Parton is Miley Cyrus' godmother
Parton became involved in Cyrus' life because of her friendship with Billy Ray Cyrus. 
"I worked with Billy Ray for all those years, when he had 'Achy Breaky Heart,'" Parton said, per Yahoo!. "He worked with me on some shows we did in the early days. He opened some of my shows. We just got to know each other. I wrote a song called 'Romeo,' and had him in a video. We just kind of gelled, 'cause we're both country kids. We had a lot of fun just talking about that."
When Cyrus was born, Parton knew she wanted to be her godmother.
"When Miley came along, I said, 'She's got to be my fairy goddaughter,'" she explained.
She worried about her goddaughter when she left 'Hannah Montana'
In 2011, Cyrus left Hannah Montana to pursue a more adult audience and career.
"One day she'd had enough and told me: 'I need to murder Hannah Montana in order for people to accept who I really am,'" Parton told The Sun, per the Daily Mail.
After this, Cyrus dramatically changed her look and performance style to fit the new stage of her career. Parton compared her goddaughter to Shirley Temple.
"As a little girl [Temple] was so great, but then she started to grow up. And people didn't want her to grow up. They got mad at her," Parton explained. "Well, that's how everyone has been with Miley. I was very worried. I was holding my breath, hoping that people didn't totally crucify her. But she felt she had to make a place for herself in this pop world."
Though Parton understood Cyrus' motivations, she still expressed concern about her behavior.
"I'm hoping that she holds it in the road and doesn't do so many things that are that bizarre," she said. "I don't think the crowd would be so forgiving again if she did anything else that was really offensive. I don't want it to overshadow her talent."
Ultimately, though, Parton believed that Cyrus would make the right decisions.
"If she is as smart as I think she is," she said, "I think she'll make the right decisions."
Dolly Parton acted alongside Miley Cyrus in 'Hannah Montana'
Long before Cyrus exited Hannah Montana, Parton appeared on the show as her onscreen godmother. Cyrus wanted Parton to have the role.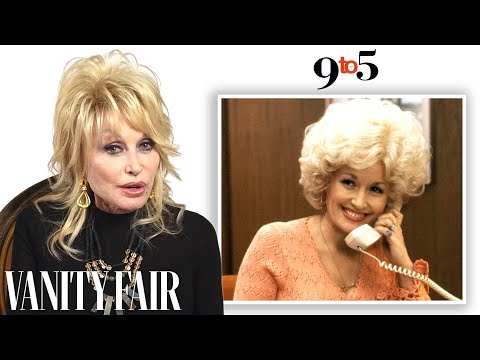 "She told them that, you know, she said 'I want my Aunt Dolly on here' — she calls me Aunt Dolly — and she so she said 'I want her on the show,'" Parton told Vanity Fair. "So they wrote me in the show and we just worked so great together. And I was on a few times."
Parton was happy to appear on the program, primarily because of her pride in Cyrus. 
Source: Read Full Article