Kailyn Lowry Crossed Jenelle Evans With THIS Marriage Advice To Her Fellow Teen Mom's Ex!
All it took was a few ill-timed tweets to reignite old tensions between Jenelle Evans and Kailyn Lowry again!
Over the holiday weekend, the Teen Mom 2 co-stars got into a nasty spat on Twitter after Kailyn offered Jenelle's ex-husband — no, not that one, we actually mean Courtland Rogers — some advice about possibly divorcing his current wife. Her pearls of wisdom did not sit well with Jenelle or yet another ex, Nathan Griffith.
We know, this all sounds like a lot. So, buckle up!
It all started with Roger's since-deleted tweet about trouble in paradise with his wife Lindsey Frazier.
For whatever reason, Lowry decided to give her two cents on the possible divorce and replied:
"Before you do this, think about why. Then ask yourself if it can be worked thru… don't give up bc it's 'easier' to move on to the 'next best things'… you will eventually struggle in the next relationship so cherish what you have courtland! Love is a commitment."
See, the 27-year-old might know a thing or two about how difficult breakups are since she actually went through a legal separation from baby daddy Javi Marroquin back in 2017.
Maybe that's why Courtland responded to the advice with such enthusiasm and wrote:
"I have re read this at least 20 times today Kailyn… I owe u a huge thank u so imagine me screaming this at the top of my lungs all the way from Wilmington NC. TTTTHHHHAAAANNNNKKKK YYYYOOOOUUUU SSSSOOOO MMMMUUUUCCCCHHHH. I AM SERIOUS LIKE U ARE AWESOME !!"
As seen, (below):
In a follow-up message, Kailyn added:
"Even when it's hard!!! I know I'm being a hypocrite but it's only bc I've been thru it!!!"
However, her moment of transparency did nothing to stop the firestorm that erupted shortly after she sent those messages!
Here's Where Things Get Messy…
For our readers who might not remember, Evans was married to Courtland from 2012-2014, before teh dark days when she got with David Eason. (Remember, y'all – it can always get worse.) As we reported, she and Eason are no longer together and Jenelle's been spending a lot of time with her old flame, Nathan.
Griffith was quick to get in on the action and call out the mother-of-three for her tweet, which we guess he thought was getting too close to Jenelle's business?
He wrote:
"Kail really?! Why get involved with an ex that obviously gets under @PBandJenelley_1 skin? You don't want the drama but then you egg on the drama. I know Jenelle has done some s****y things but do you honestly have to keep it going? Not trying to be a dick jus speaking truth."
Jenelle liked Nathan's tweet and reportedly shared, "Anything for attention," in another message that has since been taken down.
Kailyn responded:
"This has absolutely nothing to do with Jenelle… what are you talking about?"
Srsly, what is he talking about?
Why do Nathan and Jenelle think this is about her? Because she's going through a divorce right now? There's no way Kailyn was shading Jenelle for being weak and breaking things off with David Eason — she was as scared of him as the rest of the cast and crew of the MTV show!
But it was Courtland who jumped into the fray then, responding in ALL-CAPS (so we know he's serious) to Griffith:
As for Evans, this message she posted afterward hints she might have chosen to opt out of the quickly escalating drama and take the high road:
So, she let her man do most of the talking but the sentiment is pretty clear; there's still a lot of bad blood between this foursome!
And there you have it, Perezcious readers. Another day, another ridiculous Teen Mom fight! Sound OFF and let us know your thoughts in the comments!
Related Posts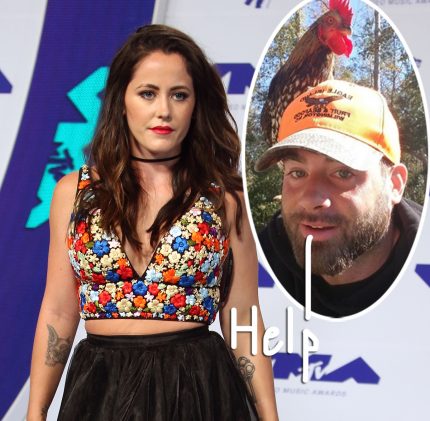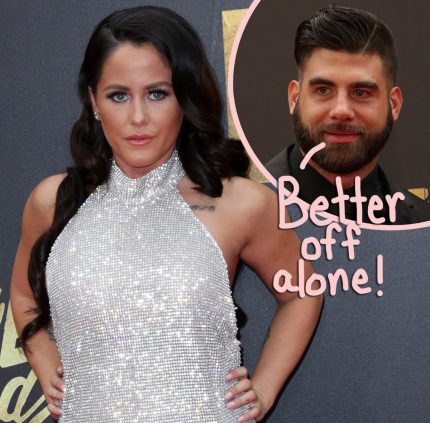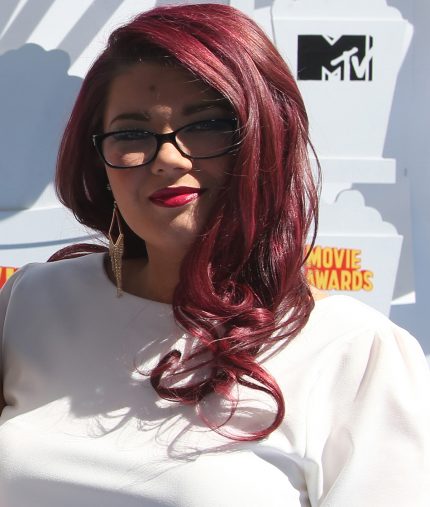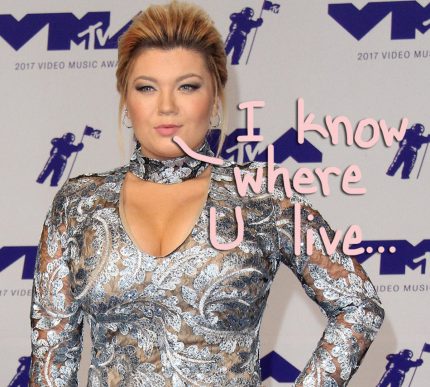 Source: Read Full Article