The REAL Reason Ellen DeGeneres Had To Skip Out On Dakota Johnson's Birthday Party Had To Do With George
Dakota Johnson's recent interview with Ellen DeGeneres may just go down as one of the most awkward of all time, and now we know why!!
As we previously reported, the 50 Shades Freed star sat down for a chat with the daytime host, but was NOT having any of her banter, including insinuations made by DeGeneres that she was not invited to the star's birthday party, despite being told otherwise.
Since the 30-year-old's appearance, online sleuths have pieced together the potential reason why she was a no-show: DeGeneres was hanging out with buddy George W. Bush the following day!
Back in October, many were shocked when photos surfaced of the 61-year-old looking chummy with the former President at a Dallas Cowboys game with their significant others Portia de Rossi and Laura Bush. The pic sent Twitter into a complete tizzy, with many frustrated online by the gay power couple making nice with the conservative pair because of their differing political views.
The talk show icon explained (below) during a show the week following the football match:
"But just because I don't agree with someone on everything doesn't mean that I'm not going to be friends with them. When I say, 'be kind to one another,' I don't only mean the people that think the same way that you do. I mean be kind to everyone… Even people who are already playing Christmas music — I mean seriously, there's no excuse for that, but I'm kind to them."
Now, people are upset about this all over again because Johnson's 30th birthday bash took place in California the night prior to the aforementioned Texas match. Ch-ch-check out a few of the best responses from Twitics:
Another Twitter user added:
"every tongue that rises up against dakota johnson shall fall!"
To be fair, this new reasoning does, in fact, match up with what an executive producer chimed in with during the fifty shades of cringe sit-down ("You were out of town!"), though an additional explanation wasn't given to the audience at the time.
Ellen may not have remembered the exact timeline of her football-filled October weekend, but this newly discovered conclusion could point to why Dakota put up an icy front.
It's unclear if Miz DeGeneres will choose to address this on the show or social media since she hasn't commented as of yet. Do U think she owes fans an explanation, Perezcious readers? Or at least Dakota? Sound OFF (below) in the comments with your take!!
Related Posts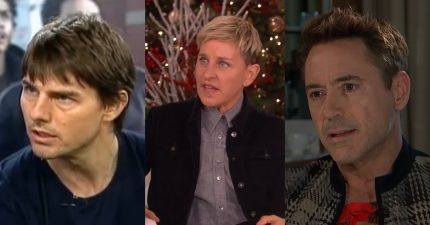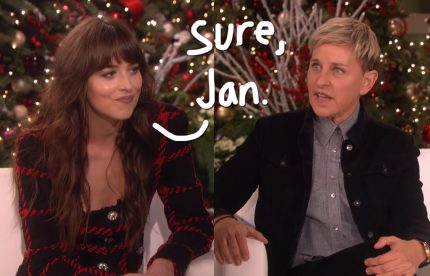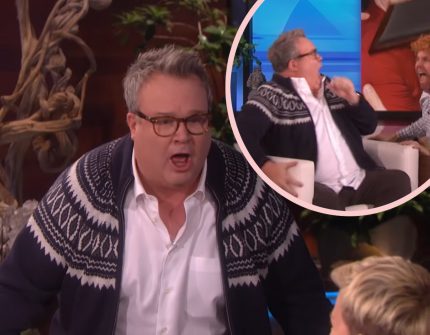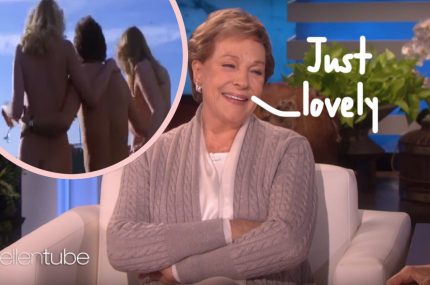 Source: Read Full Article