Acclaimed author Pip Williams returns to the lost world of her bestselling debut
It was all so different three years ago. The day after the mysterious COVID virus was declared a pandemic, Pip Williams flew from her home in the Adelaide Hills to Melbourne in preparation for the launch of her first novel, The Dictionary of Lost Words.
She had dinner with Martin Hughes, her amiable Irish publisher at Affirm Press. When they met they debated the wisdom of hugging; after all, there were COVID cases in the city. But they did, and hugged again when they went their separate ways, looking forward to their next encounter in a couple of weeks in Adelaide for the book's official launch. If only …
Pip Williams says the question she wanted to ask in her new novel was who gets to make knowledge and who gets to access it. And what's the consequence when it is denied.Credit:James Elsby
The next day Williams visited bookshops, including the Avenue Bookstore up the road from the Grand Prix in Albert Park that was to be cancelled only hours later. A week on, after the size of permitted gatherings had been whittled down and the Ruby Princess fiasco had set the COVID cat among the pigeons, Hughes suggested delaying publication.
But Williams, who has a background in public health, wouldn't have a bar of it. "I didn't think six months would have been enough to ride it out," she said. Three days later, South Australia closed its borders and its State Library closed its doors: no launch, no book tour. Yet, The Dictionary was published on March 31. A few days later, Australia was locked down.
"I just expected it would die a quiet death because of COVID," she says today. "And then it didn't. It sort of got a readership, which, I think, was very lucky."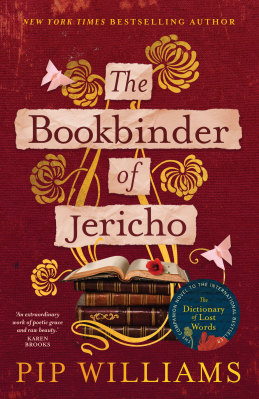 The Bookbinder of Jericho by Pip Williams.
That's something of an understatement. Sales of The Dictionary in Australia and New Zealand are more than 260,000 and 400,000 when ebooks and audio are added. It has won prizes galore. Print sales in the US are just below that 260,000 figure – helped by being chosen by Reese Witherspoon for her book club – and it is being published in another 30 territories.
Three years on, Williams is back with a new novel, The Bookbinder of Jericho, and the freedom to roam the country with it. Weeks before publication she is part of an Affirm "roadshow" at which authors spruik their books to booksellers. (There's no danger of them not having enough books to sell; The Bookbinder's initial print run is Affirm's largest ever.) First, she is in a packed basement bar in Melbourne, then comes Sydney, followed by Brisbane. On publication, she'll go on a three-week promotional tour and has events until August.
But despite having written one of the bestselling Australian novels of recent years, this palaver is relatively new to her. And how did she react to the dashing of plans for The Dictionary? She was phlegmatic, she told the booksellers, but she did think, "F–" .
When we meet up the morning after her Melbourne event, Williams is entirely relaxed: warm-hearted, engaging, keen for a chat and without the sort of airs and graces some bestsellers have.
If it's a different world she's publishing into, it's a familiar one for her and her readers that she writes in The Bookbinder: she's back in Oxford, back around the time of the First World War, back at Oxford University Press, and back with a cast of strong female characters. And two main characters from The Dictionary, suffragette Tilda Taylor and compositor Gareth Owen, return with her. "I loved these lovely characters who I felt perhaps needed a bit more breath in their bodies."
The Bookbinder is about orphan sisters Peggy and Maude Jones, who live modestly on a narrowboat on the Oxford canal in Jericho. They work in the bindery at the press, where they fold the printed sheets to be stitched and bound and turned into books.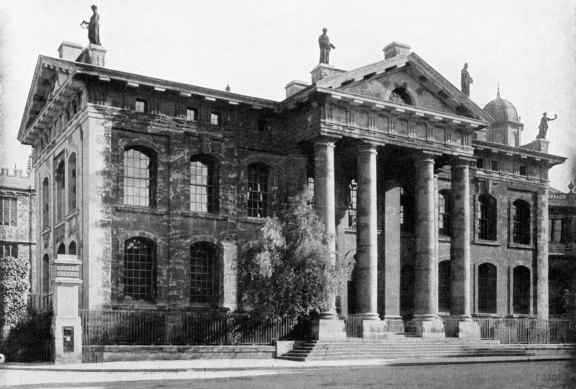 The Clarendon Building in 1920 when it was the home of Oxford University Press.Credit:Getty
The First World War is breaking out and soon men will be leaving the press for the trenches, Oxford will see an influx of refugees from Belgium, and the suffragettes will ease campaigning in favour of backing the war effort.
But Peggy is frustrated. She wants more. She feels restricted by obligations to her less robust sister who has some form of echolalia. Peggy wants to read more than the incomplete pages she folds. She yearns for knowledge, but is restricted by her gender and her class. Across the road from the press is Somerville College and that's where she really would like to be. Fat chance, though, given the nature of society at the time.
I wondered whether Williams felt nervous going back to the world of her first book. Its success could have piled extra pressure on her, aware that she had a large readership she could disappoint. But no, she was writing it before The Dictionary appeared.
It was when she made her final research trip to Oxford that the idea came to her. She needed information about the women who worked in the bindery because in that first one Gareth had the eponymous dictionary bound and printed as a love token for Esme, who had collected the women's words excluded from The Oxford English Dictionary.
A still from the 1925 film Oxford University Press and the Making of a Book showing women at work in the bindery.Credit:Oxford University Press
"The bindery was split quite literally into the men's side and the girls' side, which is interesting. There was so little about them, but I did find some photographs from the 1920s, which were just wonderful, so that gave me this setting."
She also found a film from 1925 called Oxford University Press and The Making of a Book, which goes through all the processes at OUP.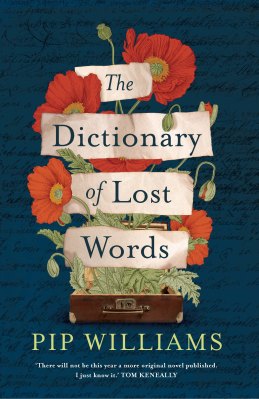 The Dictionary of Lost Words has been adapted for the stage, optioned for a TV series and is the inspiration for a concerto.Credit:
"There's this one little section in the bindery where they have the women folding the pages and there was footage of a woman gathering the sections and it was so beautiful and that's when I wondered if she ever read the pages."
When Williams was doing academic work, she would start with a question, and she approaches her fiction similarly. For the new novel she was interested in various forms of censorship, but particularly systemic censorship.
"For working-class people and women in particular at that time, there's a certain amount [of censorship] that goes on because you have no access to the books, to the systems, to the colleges, to the workplaces. The question really was who gets to make knowledge, who gets to access it. And what's the consequence when it is denied."
Peggy sees the war as an opportunity. Before, as Williams points out, it was difficult for many women to break free of the class and gender restrictions.
"The war changed everyone's perception of what women were capable of. Women were required to take the jobs of men for England to keep running," she said. "The women who took on all those male jobs were working-class women. So the bus drivers, the factory workers, the bomb makers – they were working-class women. And so there's the argument that if women can do men's work they should be able to vote, yet working-class women were denied their vote for another 10 years."
TAKE 7: THE ANSWERS ACCORDING TO PIP WILLIAMS
Williams was also struck by the historical parallels. In her book traumatised refugees flee the horrors inflicted by the Germans in Belgium to the physical safety of Oxford.
The five sections of The Bookbinder are each headed by the title of the book Peggy is folding. One is The Oxford Pamphlets, a series that included Thoughts on the War by the Sydney-born Oxford classics scholar, Gilbert Murray.
"They're an amazing resource for how people were thinking at the time. They were written by all sorts of people, all of them men. Gilbert Murray wrote a few, and you could read them and simply replace Russia for Germany and Ukraine for Belgium and it would almost be contemporary.
"We shouldn't be shocked when history repeats itself, but it's constantly repeating itself, which is a sad indictment on humanity."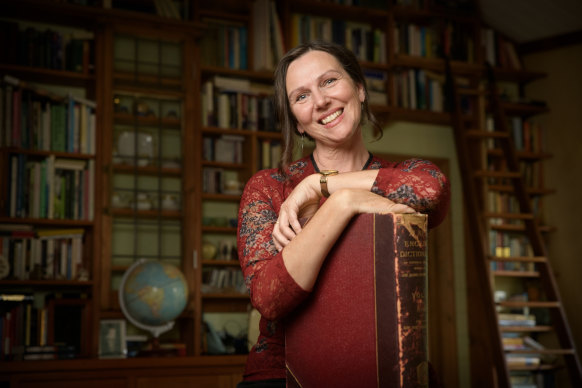 Pip Williams with her first edition of The Oxford English Dictionary after winning the Independent Booksellers' book of the year award for The Dictionary of Lost Words two years ago.Credit:Ben Searcy
As a young child, Williams lived with her parents in Wales, but was three when they moved to Queensland in search of the surf. Her father was obsessed. "It was South Africa, Cape Town, or the Gold Coast or the Sunshine Coast. It was all about surf … I'm not sure how much mum had to do with it."
Her father got a job in the cane fields but found it "just too hot" so they moved south and into a flat on Manly beach. She went to Mackellar Girls' High School and, after a spell overseas, to Charles Sturt University for a degree in social science and psychology, to UNSW for her masters, and Adelaide for her PhD in public health.
But she never thought of writing as a career even though she always wrote – three first chapters of a Puberty Blues-type novels by the time she was 13 and a poem published in Dolly magazine when she was 15. Dyslexia didn't help. She reads fluently, she says, but slowly and finds it tiring.
That's why creative-writing courses were out; she didn't want to read long books. It was bad enough doing HSC. "I never read them, I just read the bridging notes. I remember my English teacher telling all of us so seriously, you will not pass if you rely on them. Well, I'm here to tell you, you can. "
Her first book, Time Bomb, was written with two other academics and was about how work makes us time poor. By then she certainly was and "at the end of her academic tether" as well. She and her partner Shannon and their two boys had moved to the Adelaide Hills, wanting a simpler life and to grow their own food. They spent a summer in Italy working on organic farms for inspiration.
But the move "wasn't really working out, partly because of my job. Being a researcher and writing research papers and grant applications is kind of relentless and uses up all creative energy," she said. "The call to writing was getting louder and louder. I had managed to subdue it for 30 years, but it was starting to impact my mental health. I knew I couldn't do it while I was doing intellectual writing and research."
The Italy trip was to be a circuit breaker but when she returned it seemed nothing had changed. "Shannon was the one who said why not write about Italy and sort out what it means. And I did." One Italian Summer was published in 2017.
Williams thinks of her books as children: "At some point you have to stop taking credit for them." So others have now adopted The Dictionary . It has been adapted for the stage by Verity Laughton in a production to be directed by Jessica Arthur, and will premiere in September in Adelaide before a season at the Opera House. It has been optioned for a limited TV series, and Canberra composer Marian Budos is writing a "book-concerto" for harp and orchestra based on it. The characters will be represented by individual instruments – Esme is the harp.
If the outcome of reading that first book made you think about dictionaries and how their words are chosen, The Bookbinder of Jericho will make you look at the physical making of your books, in addition to further questions about class and gender. There's no stitching or hand folding involved here; the binding's all glue. And there are certainly no bindery women involved – they're all within the pages.
The Bookbinder of Jericho is published on March 28 at $32.99.
The Booklist is a weekly newsletter for book lovers from books editor Jason Steger. Get it delivered every Friday.
Most Viewed in Culture
From our partners
Source: Read Full Article