Family Of Carole Baskin's Ex-Husband Buy Ad Slot During Her DWTS Debut
The family of Carole Baskin's ex-husband Don bought ad time during her Dancing with the Stars debut to make a plea for new information on the missing man's whereabouts.
If you're struggling to recall exactly how long this pandemic has been going on, it really kicked into gear around the time we were all watching Tiger King. It would be interesting to know how successful the Netflix show would have been if most of the world had not been in lockdown looking for something to do.
Six months later, and even though most of us have watched the docuseries all the way through, maybe more than once, it continues to make headlines. The latest of those headlines came when it was announced that one of the show's stars, Carole Baskin would be a competitor on the latest season of Dancing with the Stars.
RELATED: Tiger King's Carole Baskin Will Be On Dancing With The Stars, Twitter Reacts Accordingly
Twitter reacted accordingly, bringing up moments from the show including the conspiracy theory that Baskin killed her ex-husband and fed him to her big cats. The family of the missing-presumed-dead Don Lewis went a step further than that. Lewis's daughters, his former assistant, and the family attorney bought ad-time during Baskin's DWTS debut. The quintet made a plea for more information regarding Lewis's whereabouts.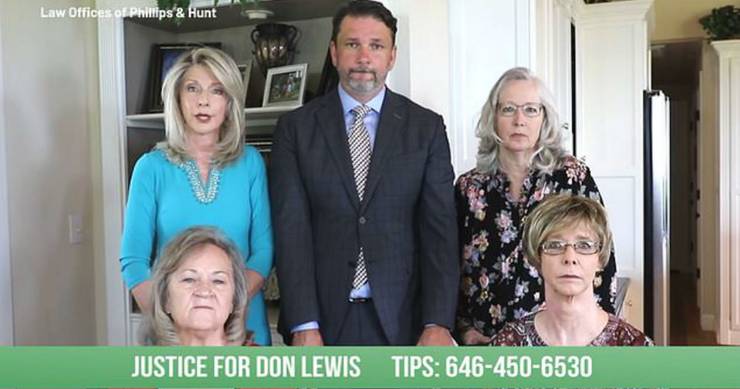 Lewis went missing all the way back in 1997 and hasn't been seen since. Police closed his case in 2002, but have recently reopened it following the popularity of Tiger King. The ad that aired this week features the family asking for information on what happened to Lewis, and they even question whether Baskin was involved. They have also offered a $100,000 reward for information that leads to Lewis's whereabouts or explains what happened to him.
Baskin has repeatedly pleaded her innocence when it comes to the disappearance of her ex-husband, claiming to know as little as the rest of his family. Despite the fame she has garnered off the back of it, she has also spoken out against the creators of Tiger King. Baskin was led to believe it would be something akin to Blackfish which outed the improper practices at Seaworld, accusing the finished product of being nothing more than salacious and sensational.
Source: Read Full Article