'Heat waves are the killer': Tim Flannery warns of deadly risk over summer
Save articles for later
Add articles to your saved list and come back to them any time.
The long-range weather forecasts have been worrying. Australia faces a long hot summer with an increased risk of drought.
And while there will always be fears of bushfires, especially after the devastating black summer of 2019-2020, Tim Flannery warns that heat waves might be the biggest concern this season.
"All indications are we're heading for a very hot summer, but we're still getting some rain," the Climate Council's chief councillor said. "The potential for heat waves to have a big impact on human health is really there.
"You don't need floods or bushfires to impact human health. Heat waves are the number one killer of people among natural phenomena so that's a big concern."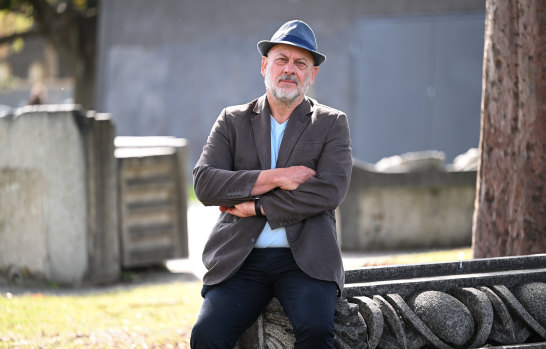 "Heat waves are the number one killer of people among natural phenomena": Tim Flannery.Credit: Joe Armao
Flannery, a long-time advocate for more action to combat climate change, cited the 2009 heat wave in south-east Australia that health authorities have said contributed to the death of more than 370 people in Victoria alone.
"Melbourne saw it very clearly [then] when there was four days above 40 degrees and very little cooling at night," he said.
Flannery was speaking before the release of a new documentary, Johan Gabrielsson's Climate Changers, which has him interviewing leaders of the climate movement around the world. It launches in cinemas with a live Q&A session on Sunday.
Among those interviewed are former US vice president Al Gore, renewable electricity advocate Saul Griffith, former prime minister Malcolm Turnbull, Fijian activist Kavita Naidu, Indigenous community leader Paul Knight and Solomons Islands tribal chief Esau Kekeubata.
Despite their work, Flannery said there was still not enough leadership to combat climate change.
"The leaders I spoke to all really had one common experience: they'd all realised that unless they act – and we act – we could lose something extremely precious, which is our stable environment that's nurtured us ever since we've been on the planet," he said.
"Losing that means threatening our civilisation, a really big decline in the quality of life for people around the planet, food shortages [and] a catastrophic impact on biodiversity."
After the federal election last year, Flannery declared that climate action was the undisputed winner. Not only had the Albanese government won office but "millions of voters put climate first at the ballot box", which brought to power independents and other candidates committed to tackling climate change.
More than a year on, Flannery said the government looked set to honour the climate pledges made before the election, but this was not enough.
"What we're hoping is that we will be able to meet all those pledges and if they go into a second term, we'll have a much-deepened level of commitment to dealing with things," he said.
Flannery hopes the documentary will inspire viewers to become more active in combating climate change.
"I really hope that there's a certain proportion of people in the audience who will realise what's at stake and ask themselves deeply what would it take for me to be a climate leader, how can I do that in my business or my community or my church or my sports group or my political party?" he said.
"And we'll get a deepening of commitment where people will actually make this the priority."
Email Garry Maddox at [email protected] and follow him on Twitter at @gmaddox.
Find out the next TV, streaming series and movies to add to your must-sees. Get The Watchlist delivered every Thursday.
Most Viewed in Culture
From our partners
Source: Read Full Article