Naked bikers, a human maggot and RPatz: Ten things not to miss at RISING
Save articles for later
Add articles to your saved list and come back to them any time.
Shadow Spirit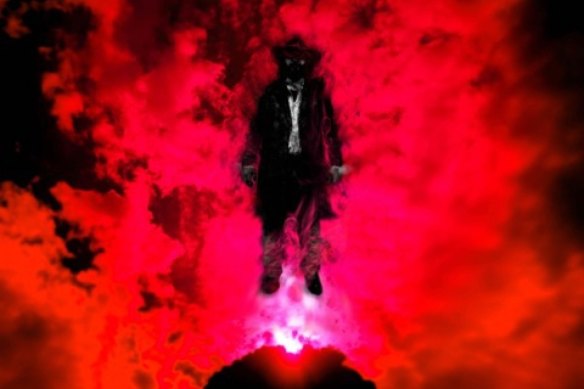 Credit:
Lately the formerly fenced-off rooms above Flinders Street Station have seemed as busy as the concourse itself, and this new installation looks to be one of the better ones to take over these atmospheric spaces. Kimberley Moulton has curated a fantastic lineup of several dozen First Nations artists (including filmmaker Warwick Thorton, whose Way of the Ngangkari, pictured, is a six-channel silent HD video) to transform these rooms and reconnect them with Country. It all promises something dazzling. Flinders Street Station, June 7-30.
Euphoria
Credit:
The advance press on Julian Rosefeldt's latest has been rapturous, and it's hard to deny the powerful images that have been splashed around already (along with the buzz around Cate Blanchett playing a tiger). It's a massive, multiscreen video work that takes on capitalism's excesses with a maximalist vigour. Think big. Melbourne Town Hall, June 2-18.
TANZ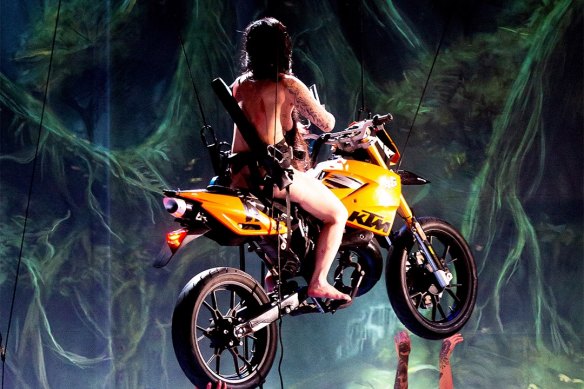 Credit:
Somewhere between high art and schlock sits this dance work by Austria's Florentina Holzinger, which has attracted acclaim and revulsion alike. It's an in-your-face dismantling of the cult of beauty that surrounds dance, and reviewers have said there's plenty of laughter amid the provocation, as long as you're not squeamish. Arts Centre Melbourne, June 8-10.
Tiny Infinite Deaths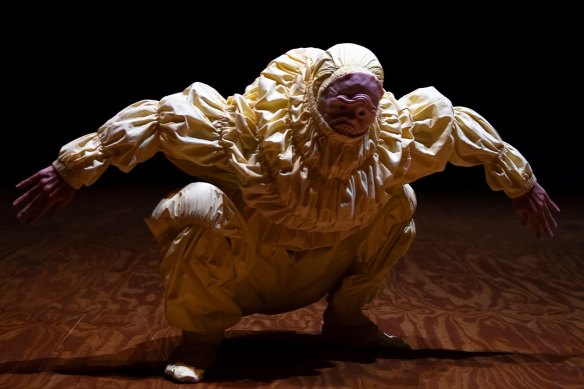 Credit:
Another dance work that shrugs off the yoke of conventional aesthetics comes in the form of Amber McCartney's solo, in which she embodies a maggot. The work promises a "Cronenberg-esque" experience and if the reference to the master of body horror piques your interest, this one's for you. NGV International, June 17-18.
Anthem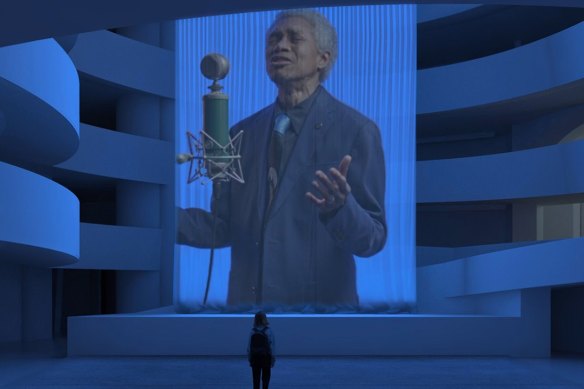 Credit:
Beverly Glenn-Copeland was one of the greats of '70s folk and New Age electronica. Still going strong at 79, his timeless sounds have been discovered by a new generation in recent years. This soaring installation by artist Wu Tsang is set to fill St Paul's Cathedral with sounds and visuals that might border on the sublime. St Paul's Cathedral, June 7-18.
Hide the Dog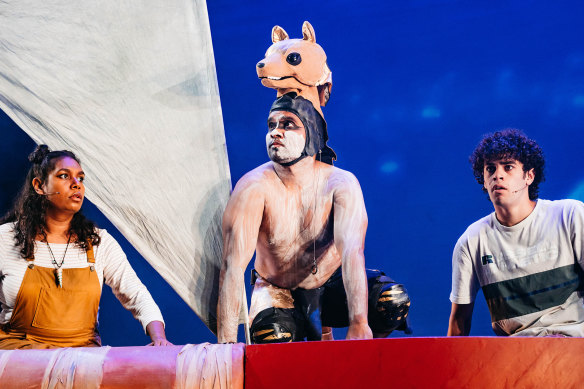 Credit:
A family-friendly show that reaches across the Tasman, this playful piece follows two friends trying to save a hunted thylacine from its pursuers. Busting with bright visuals and promising plenty of comedy, it should appeal across most ages. Arts Centre Melbourne, June 16-17.
Weyes Blood
Credit:
This year's RISING features no shortage of female vocalists delivering floaty folksiness, and Weyes Blood might be the floatiest and folkiest of them all. With the warmth of Judy Collins filtered through a slightly Lynchian lens, it's perfect stuff for a brittle Melbourne winter's night. Forum Theatre, June 7-8.
Geumhyung Jeong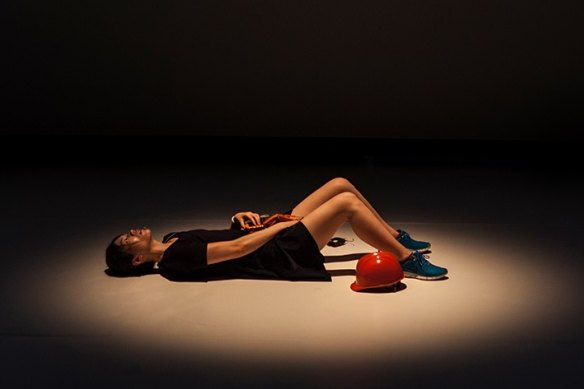 Credit:
If you've ever felt bad for a crappy piece of machinery, this South Korean artist has your number. She creates bespoke gadgets that range from the tiny to the huge, and somehow manages to evoke real emotion from these artificial oddments. She has two shows and a lecture in RISING. Under Maintenance, Arts House, June 7-18; Oil Pressure Vibrator, ACMI, June 16-17.
Hear My Eyes: Good Time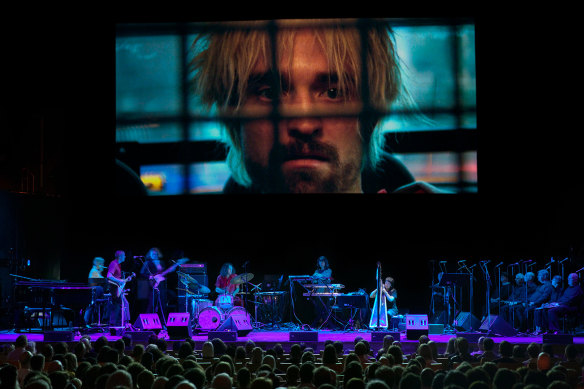 Credit:
The Safdie Brothers' 2017 crime caper doesn't let up from the opening moments, offering a careening, unpredictable experience largely dominated by Robert Pattinson's no-holds-barred performance. Here the film will be matched with a live soundtrack by Big Yawn and Teether to give an extra edge to an outing already stuffed full of brio. Melbourne Recital Centre, June 9.
The Dan Daw Show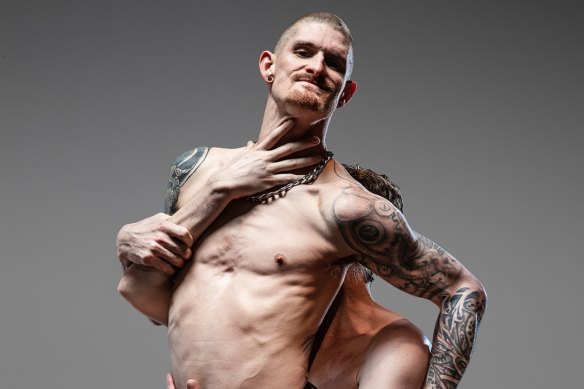 Credit:
Dan Daw has been doing great work between Australia and Britain for some years, but is relatively unknown in Melbourne. This personal show sees the queer, disabled dancer reclaiming his identity on his own terms. Meat Market, June 15-18.
The RISING festival runs June 7-18; rising.melbourne
Most Viewed in Culture
From our partners
Source: Read Full Article