Why BTS Has to Release So Many Different Versions of Their Songs
The K-pop group BTS is known for its worldwide fan base. Sometimes, they even release songs in Japanese and English. Here's part of the reason why BTS has so many versions of their best-known songs.
BTS is one of the world's biggest boy bands
Jin, Suga, J-Hope, RM, Jimin, V, and Jungkook make up one of the world's biggest boy bands. Together, they earn millions of streams and sell-out concerts, most recently their residency in Los Angeles' SoFi Stadium.
With so many chart-topping songs, it makes sense for this K-pop group to remix some of their best hits. There are holiday versions of songs like "Butter" and "Dynamite" and even Japanese versions of "Boy With Luv" and "MIC Drop."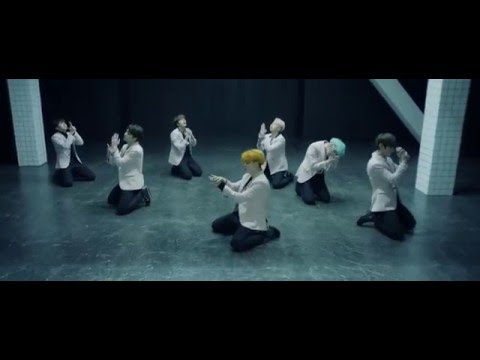 BTS releases 'Japanese Versions' of songs like 'Boy With Luv' and 'Idol'
In addition to releasing their original songs in Korean/English, BTS sometimes debuts albums performed predominately in Japanese. They released Map of the Soul: The Journey in 2020, which featured "Japanese Versions" of "Black Swan" and "On." 
In 2018, that meant Face Yourself, complete with Japanese versions of "DNA" and "Not Today." However, BTS wouldn't be the only K-pop group to release Japanese versions of their hit songs. One reason could be the large market of music listeners in that country.
"For the vast majority of the groups, aside from the domestic Korean market, the second most important (sometimes the most important after they've been established) is Japan," one Quora user noted. "As the second-largest music market after the [United States], targeting Japan with Japan-only singles and translated K-Pop songs makes sense business-wise."
Some of the BTS members even speak Japanese, including the group leader RM and one rapper of the group, J-Hope. They all understand the second language well, with some members even understanding and speaking a third or fourth language.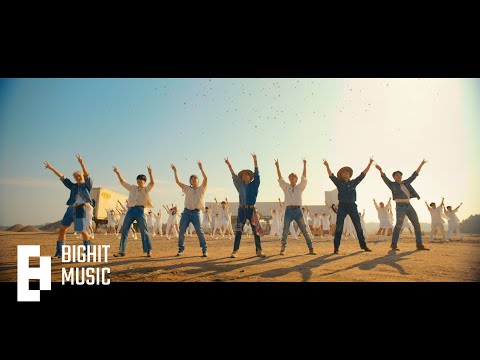 BTS released songs entirely in English, including 'Dynamite' and 'Butter'
"Dynamite" marked a turning point for the K-pop group, as this was their first song performed entirely in English. (Other songs featured English lyrics, including "Boy With Luv" and "MIC Drop.") The boy band even earned their first Grammy nomination for the song.
"The core of BTS is delivering our stories through music in a genuine way," Jin said during an interview with the Grammys. "'Dynamite' is along those lines. It's a song that gives us strength and embodies the message we want to give to our fans. We believe sincerity always comes through."
A few months later, BTS released their second song recorded entirely in English, "Butter," as well as several remixes. One version featured rapper Megan Thee Stallion, earning millions of Spotify plays since its release.
The same year brought BTS' "Permission to Dance," another track performed entirely in English. It was this song that became the title of their SoFi Stadium residency — Permission to Dance on Stage.
Source: Read Full Article