Dylan Dreyer has a change to her role on Today Show as she supports co-star
Dylan Dreyer really manages to do it all – from balancing her busy family life to working on one of America's most popular morning TV shows.
The NBC star is a co-host on the Third Hour of Today, as well as one of the program's meteorologists, but this week she's stepped into another pair of shoes too.
Over the last few days, Dylan has been subbing for Al Roker in the first few hours of the show, alongside Hoda Kotb and Savannah Guthrie.
VIDEO: Dylan Dreyer shares a relatable look inside her family home
This is because Al is on vacation, enjoying a well-deserved break following his recent health scare, with his wife Deborah Roberts and their son Nick, 20.
This isn't the first time that Dylan has filled in for Al either. While he was hospitalized with blood clots last year, the mother-of-three temporarily took his place, even hosting the much-anticipated Thanksgiving Parade Show, which Al has been hosting for over a decade.
MORE: Savannah Guthrie to make change to personal life amid time off show
MORE: Jenna Bush Hager calls out co-star Hoda Kotb during awkward on-air moment
Dylan is more than happy to help her friend and fellow meteorologist out too, as the pair have a strong friendship away from the show.
Chatting to HELLO! in January, just after Al returned to Today following his time recovering, she opened up about the ordeal. "It's been so amazing and so special on so many levels to have Al return," she said.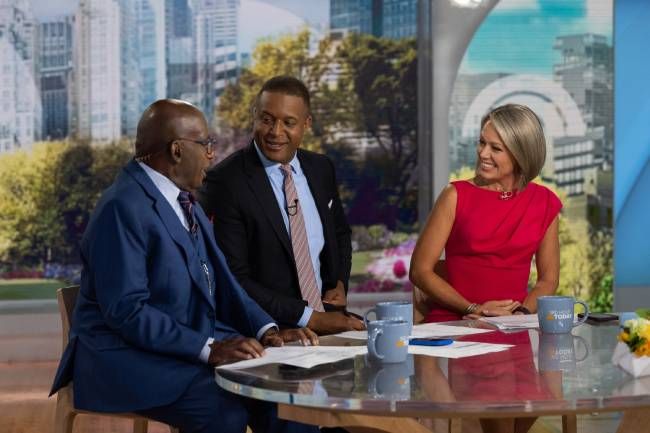 Dylan Dreyer is subbing for good friend Al Roker this week on Today
"We are a tight-knit family on the Today show. What you see is what you get." Al suffered blood clots which traveled to his lungs in November and Dylan admitted they were all extremely worried about him.
"I think there was a very real moment when we were all concerned," the mom-of-three added.
DISCOVER: Today's Hoda Kotb bids bittersweet farewell to co-star as fans are left in tears
MORE: Al Roker and Savannah Guthrie send emotional message on Today
"Not knowing what was going on and just praying and reaching out to find out information was hard. We were genuinely worried as friends."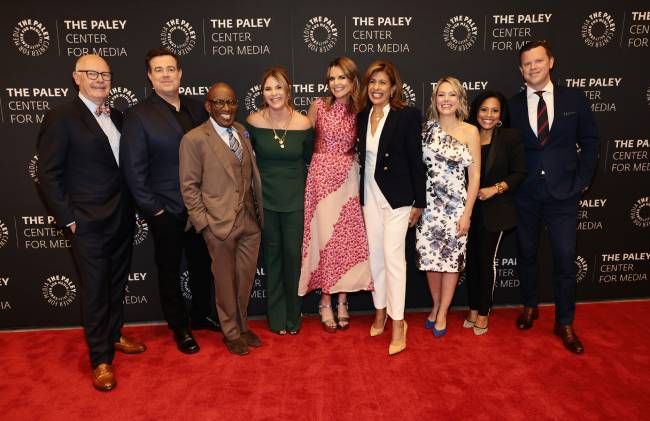 The Today family are incredibly close
Since returning to the show, Al has revealed that this condition was life-threatening and he had to undergo a seven-hour surgery.
"When he started to get better, we were like, 'well, what does this mean? Is he gonna come back?'. Everyone kept saying that he would pull back and not work as much. I was like 'do you not know Al?'
"He is the hardest working person in this business. If he feels like he can work the way he always has, he will."
Read more HELLO! US stories here
Source: Read Full Article