'This Is Us' Season 6 Finale: New Clip Shows Randall Reassuring Beth Ahead of Rebecca's Funeral
Six seasons of This Is Us have led to this. The This Is Us finale has been speculated upon ever since the pilot pretty much. While fans don't want spoilers, a few things are known certainties. Certainly, the previous episode, "The Train," was definitive. A new clip released one day before the This Is Us Season 6 finale suggests Randall (Sterling K. Brown) and Beth (Susan Kelechi Watson)'s drama in the episode. 
[Warning: This article contains spoilers for This Is Us.]
Entertainment Weekly debuted the clip on May 23. The This Is Us finale airs May 24 at 9 p.m. on NBC.
The 'This Is Us' finale will be Rebecca's funeral
This may be a spoiler for anyone not caught up, but creator Dan Fogelman confirmed that the This Is Us finale is set at Rebecca (Mandy Moore)'s funeral. NBC has released photos of the Big Three in black funeral attire. Plus, "The Train" dealt with Rebecca's death in the future, so mourning her is all that's left to do. 
The clip reveals that Randall will give the eulogy in the This Is Us finale. Now, Randall is a great public speaker. He got elected to public office because of it. However, speaking about your own mother is no small feat. So needless to say, Randall is struggling with the eulogy in the clip, set two hours before the funeral. 
Randall and Beth play Worst Case Scenario
Randall and Beth have played Worst Case Scenario before. It's a way of getting their worst fears out of the way so that whatever actually happens will be a relief. Recently in This Is Us Season 6, they played it when Deja (Lyric Ross) and Malik (Asante Blackk) ambushed them with a dinner meeting. 
So, Beth instigates a game of Worst Case Scenario in the This Is Us finale. Randall doesn't engage this time. He just assures her that he's going to be okay, and he's working on the eulogy.
Rebecca's funeral won't be this dire on the 'This Is Us' finale
Beth has some doozies in the This Is Us finale clip. She acknowledges that Rebecca is the fourth parent Randall has had to bury. There was Jack (Milo Ventimiglia), William (Ron Cephas Jones), and Miguel (Jon Huertas). Beth jokes that Randall will become addicted to burying parents and start looking for other people's parents to bury. That's obviously extreme enough to be ridiculous.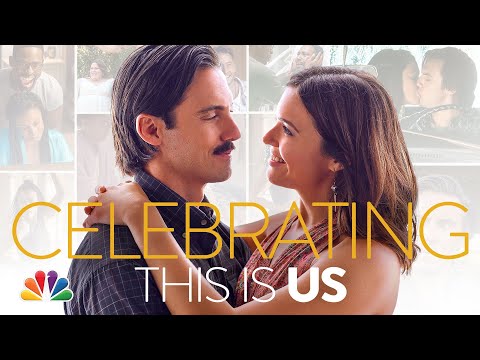 In the This Is Us finale clip, Beth also suggests that Miguel is the one parent whose roots Randall has not yet explored. So, maybe Randall will move to Puerto Rico. Obviously, that's not going to happen. If it was, This Is Us surely would have revealed a flash forward by now.
This is indicative of Beth and Randall's supportive relationship. Maybe it's what Randall needs right now, maybe it's redundant. Either way, we can't wait to hear his eulogy for Rebecca in the This Is Us finale. 
Source: Read Full Article