'Yellowstone' Teased the Fate of a Fan-Favorite '1883' Character With That Flashback Scene in Season 4
ARTICLE HIGHLIGHTS
Episode 5 of the Yellowstone prequel 1883 was a big one for Elsa Dutton.
Elsa and Ennis took things to the next level, leaving fans wondering if she could be pregnant.
Yellowstone dropped a major 1883 clue in one of the flashback scenes from season 4.
Yellowstone prequel 1883 shocked fans during a recent episode when they killed off a fan-favorite character. Now, a mystery has emerged surrounding Elsa Dutton (Isabel May). And it appears that Yellowstone may have dropped a major clue about it during season 4 that even the biggest fans completely missed.
Episode 5 of the 'Yellowstone' prequel was a big one for Elsa Dutton
The fifth episode of 1883 proved to be a monumental one for Elsa. Her romance with Ennis (Eric Nelsen) went to the next level and she lost her virginity. Which immediately led to conversations about pregnancy and raising a baby after her parents James (Tim McGraw) and Margaret (Faith Hill) found out.
"If you have a child, you'll raise it. I will not do it for you," Margaret tells her teenage daughter.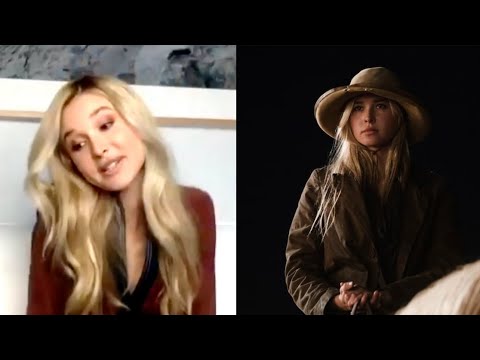 That brief scene may have seemed insignificant at the time. But by the end of the episode, Ennis had been shot dead. And fans started looking for any clues that would indicate why Taylor Sheridan's newest western would have killed off such a popular character so soon.
Could Elsa be pregnant with Ennis' baby?
Some fans are convinced that the talk of sex and babies could have been foreshadowing what's to come. After Margaret's warning, Elsa ran straight to Ennis to ask him if he was man enough to raise a baby. He said yes, and seemed absolutely thrilled with the idea.
Sadly, he was shot dead before he even got the chance to be a dad. But that's not where the story ends. Nelsen told Newsweek that Ennis will continue to be a major part of Elsa's storyline as season 1 unfolds.
"You definitely aren't forgetting, you know, it's not like he dies and we just forget about him," Nelsen said. "She [Elsa] recalls his memory a good deal and it's brought up throughout the rest of the season."
Did 'Yellowstone' drop a major clue that fans completely missed?
Yellowstone season 4 featured a couple of flashbacks into the lives of James and Margaret Dutton — the great-great-grandparents of Kevin Costner's John Dutton. Both of the flashback scenes took place in 1893, which is ten years after the events of the Yellowstone prequel. And, they both featured a member of the Dutton family who isn't part of 1883.
Let's break this down. In 1883, James Dutton Sr. is only five-years-old. In the Yellowstone season 4 flashbacks, he's a teenager. Next to him in both scenes is a younger boy named Spencer, who appears to be around the age of 10.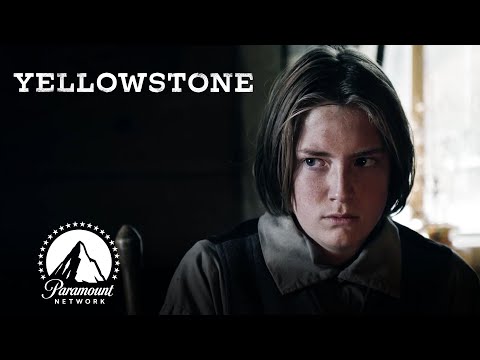 That means Spencer was born in approximately 1883, and he could be the son of James and Margaret Dutton. But some fans are convinced that Spencer is Ennis and Elsa's son.
Where is Elsa in the 'Yellowstone' flashbacks?
The fan theory doesn't end there. Since Elsa didn't appear in any of the Yellowstone flashbacks, many fans believe that Elsa will die on the trail before they reach Montana. This means James and Margaret are raising the child as their own.
Fans will recall that in the very first episode of 1883, the opening scene featured Elsa taking an arrow to the stomach before she shoots a group of Native Americans off their horses. Is it possible she died after this attack?
Will '1883' fans see Ennis again'?
Just because Ennis died in episode five, that doesn't mean fans have seen the last of him. According to Nelsen's IMDb page, he's credited with 10 episodes of 1883, not five. And, he said Ennis will be back in Elsa's dreams before the season is over.
"There is a little hope. This is the end of Ennis' journey, however there are moments of Elsa imagining what life was like together. It is written in a couple places, or maybe it's just one, where she has a dream about him and it's a whole moment, but I haven't seen past [Episode] 5 so I don't know how they'll edit it all together," Nelsen confirmed.
New episodes of 1883 drop Sundays on Paramount Plus.
Source: Read Full Article